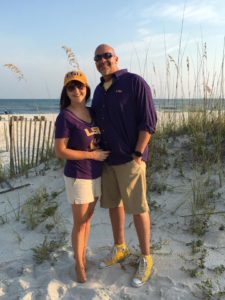 Hello my friends!
My name is Sandy and I live in the beautiful state of Louisiana.
I am childless (not childfree because it wasn't a choice). My husband Craig and I tried for over ten years and it just didn't work for me. I never talked about it to many of my close friends and family because I was too ashamed, embarrassed or the wounds were too fresh. So I felt alone.
I started this blog in December 2016 when I was at my lowest (I was 48 at the time). I had far passed the time of knowing I couldn't have a child...but one morning, the anger, shame and heartbreak bubbled up until I exploded. I started banging away at the keyboard and ended with a Facebook post……and exhaled over a decade of frustration. And moved on with my life. Well, not so fast.
The response I got to the post was incredible. Friends and family had no idea that I had suffered silently and wrote their encouragement, love and support. I was overwhelmed. But what surprised me the most, was the reaction of others who reached out. (Not publicly….but through messaging, email, texts, etc.) So many women reached out saying they had been through the same thing, experienced the same hurt, etc. I had absolutely no idea! People asked if they could share the post because they knew someone who was in a similar situation.
And bam! Introducing www.TheChildlessLife.com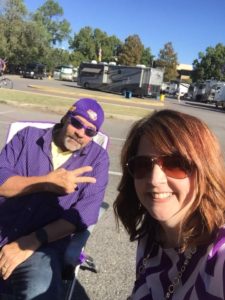 Over the last year, I've realized that I was much further along in the journey than I thought I was….and that I was becoming extremely protective of other childless women.
So....this is my life...and my circumstances aren't changing. I want to focus now on how to be happy, how to find peace and how to LIVE TheChildlessLife.
Let's talk.