A few resources that you may like:
1. After what felt like 100 years, this group and Jody Day started my healing. www.gateway-women.com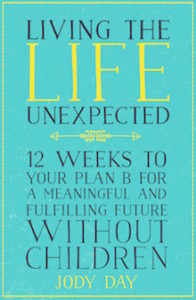 2. Book – Living the Life Unexpected, Jody Day
3. Reignite Weekend. Check out the post about the weekend that literally changed my life.
4. Not Mom Summit in Cleveland, October 2017. I am attending this…and look forward to seeing you there! If you plan to attend, let me know!
If you'd like me to add any other resources, let me know.